Steve Jobs dead at 56. Siri means something completely different in Japan. PassMyWill allows you to send your passwords to your loved ones posthumously. A theater professor's Firefly poster deemed threatening by campus public safety. Make your own speed vest to show motorists how fast you're going. Fakegirlfriend.co is a new service that will pose as your girlfriend. Psystar loses its appeal in Apple lawsuit. Plus, this week's Epic Fail!
Additional Notes
Edit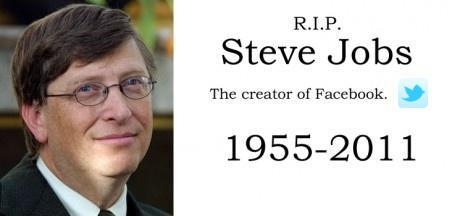 Ad blocker interference detected!
Wikia is a free-to-use site that makes money from advertising. We have a modified experience for viewers using ad blockers

Wikia is not accessible if you've made further modifications. Remove the custom ad blocker rule(s) and the page will load as expected.